This week, I spent my time and money traveling to NYC to hit up some open calls. EPAs (Equity Principal Auditions) are always a "crapshoot," as described by my NY-savvy friend. What's important is that YOU get what you want out of the experience; setting simple goals that you can meet no matter what happens is key.
Some simple goals I set for myself are:
Wait it out to Get Seen.

Continue to find ease, meditation, and self-care throughout the day.

Let go of the outcome of the auditions.

Do pieces that I know well and feel good about.
DAY 1:
I decide to put value in sleep rather than taking the 5am bus because unofficial lists, and arriving 4 hours before auditions start don't guarantee you'll get seen. I arrive shortly after auditions begin and add my name to the epic non-member list. I find a cozy piece of floor between a pair of pant-wearing ladies and a pair of high-pitched, energetic college chums.
The audition was confusing as the monitor was busy lining up Equity Actors 10 at a time. I ventured through the sea of overly made-up women in nude heels and flowy, colorful outfits, filtering through the conversation of people recognizing one another and catching up to find out what the heck was going on.
I learned quickly that ECC stands for EQUITY CHORUS CALL, which meant my EMC card wasn't going to help me today. I stared envious at the men's list - so short, so manageable - and for a minute almost added my name since I was dressed nearer to the men waiting around then the women.
By noon, almost 70 equity actors were seen and everyone else was told if you don't have housing in MD, kindly....
                                 (.....byeeeeeeeeeee)
DAY 2:
Two days later, I am back, bright-eyed and bushy tailed. This time I head to a non-equity call.
I know my chances are golden when I arrive. I add my name to the list at #48. There's only about 50ish people and the vibe is chill. After about 3 hours of waiting, I get seen.
The night before I made the decision to switch to a different piece, which was probably a little risky on my part. I haven't figured out how to warm-up my singing voice in a room full of nervous auditionees.  But I was seen, and actually found a cute spot to hang out in Times Square that I didn't hate.
Day 3:
I get into the city early the next morning. After consulting auditionupdate.com (a great resource for non-equity actors going to auditions in NYC), I abandoned PLAN A and went with a very attractive PLAN B at the Actor's Equity Building.
This place is FANCY ya'll. It's like theater...in space. Anyway, my EMC card really helped me here - that and arriving about an hour before the audition - and I got seen! My nerves got to me, as well as the exhaustion of the week, but I was happy to get the practice under my belt. And I made a friend!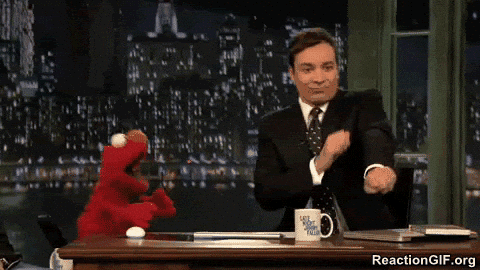 Some key things that made this week successful for me:
1. I made simple intentions/goals,
2. I was open to things shifting and changing as needed,
3. I took very good care of myself.
I went to a total of 4 auditions and was seen 3 out of 4 times. Not bad! I think for next time I am going to avoid auditions on Mondays (because everyone is off), and aim to get there about an hour before the start of auditions, if reasonable.
Follow me on Facebook, or subscribe to my blog to find out when I am auditioning next! Peace. <3
Please reload